Sick Nightmare Before Christmas reference in the title right? (heh….heh…..) Anyways, its finally October, things are about to get spooky.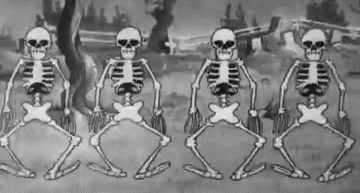 I love coming up with my October TBRs because I honestly love reading mysteries and thrillers (which is hilarious because I'm terrified of everything), and this month gives me the chance to read those and some spooky fantasy novels as well! This is also the second year I'll be participating in Spookathon. Spookathon is happening October 15 -October 21 this year, and I'm super excited. Some of the books I list here are going to be what I read for the readathon next week, so look out for a post coming up where I tell you what books fulfill each challenge for the Spookathon!
Until then, let's hear about some of the spooky books I've been saving for this month of reading!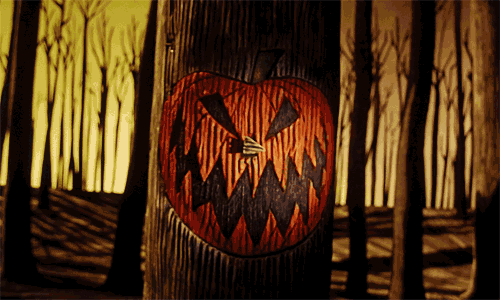 Two Truths and a Lie. The girls played it all the time in their tiny cabin at Camp Nightingale. Vivian, Natalie, Allison, and first-time camper Emma Davis, the youngest of the group. The games ended when Emma sleepily watched the others sneak out of the cabin in the dead of night. The last she–or anyone–saw of them was Vivian closing the cabin door behind her, hushing Emma with a finger pressed to her lips.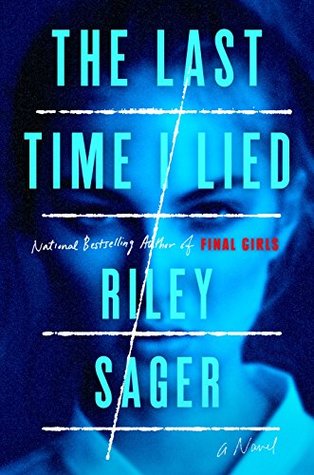 Now a rising star in the New York art scene, Emma turns her past into paintings–massive canvases filled with dark leaves and gnarled branches that cover ghostly shapes in white dresses. The paintings catch the attention of Francesca Harris-White, the socialite and wealthy owner of Camp Nightingale. When Francesca implores her to return to the newly reopened camp as a painting instructor, Emma sees an opportunity to try to find out what really happened to her friends.
Yet it's immediately clear that all is not right at Camp Nightingale. Already haunted by memories from fifteen years ago, Emma discovers a security camera pointed directly at her cabin, mounting mistrust from Francesca and, most disturbing of all, cryptic clues Vivian left behind about the camp's twisted origins. As she digs deeper, Emma finds herself sorting through lies from the past while facing threats from both man and nature in the present.
And the closer she gets to the truth about Camp Nightingale, the more she realizes it may come at a deadly price.
Sadie by Courtney Summers
Sadie hasn't had an easy life. Growing up on her own, she's been raising her sister
Mattie in an isolated small town, trying her best to provide a normal life and keep their heads above water.
But when Mattie is found dead, Sadie's entire world crumbles. After a somewhat botched police investigation, Sadie is determined to bring her sister's killer to justice and hits the road following a few meagre clues to find him.
When West McCray—a radio personality working on a segment about small, forgotten towns in America—overhears Sadie's story at a local gas station, he becomes obsessed with finding the missing girl. He starts his own podcast as he tracks Sadie's journey, trying to figure out what happened, hoping to find her before it's too late
Ellingham Academy is a famous private school in Vermont for the brightest thinkers, inventors, and artists. It was founded by Albert Ellingham, an early twentieth century tycoon, who wanted to make a wonderful place full of riddles, twisting pathways, and gardens. "A place" he said, "where learning is a game."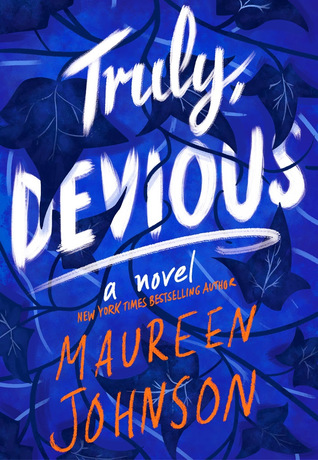 Shortly after the school opened, his wife and daughter were kidnapped. The only real clue was a mocking riddle listing method of murder, signed with the frightening pseudonym, Truly Devious. It became one of the great unsolved crimes of American history.
True-crime aficionado Stevie Bell is set to begin her first year at Ellingham Academy, and she has an ambitious plan: She will solve this cold case. That is, she will solve the case when she gets a grip on her demanding new school life and her housemates: the inventor, the novelist, the actor, the artist, and the jokester. But something strange is happening. Truly Devious makes a surprise return, and death revisits Ellingham Academy. The past has crawled out of its grave. Someone has gotten away with murder.
When Rona Blackburn landed on Anathema Island more than a century ago, her
otherworldly skills might have benefited friendlier neighbors. Guilt and fear instead led the island's original eight settlers to burn "the witch" out of her home. So, Rona cursed them. Fast-forward one hundred–some years: All Nor Blackburn wants is to live an unremarkable teenage life. She has reason to hope: First, her supernatural powers, if they can be called that, are unexceptional. Second, her love life is nonexistent, which means she might escape the other perverse side effect of the matriarch's backfiring curse, too. But then a mysterious book comes out, promising to cast any spell for the right price. Nor senses a storm coming and is pretty sure she'll be smack in the eye of it. In her second novel, Leslye Walton spins a dark, mesmerizing tale of a girl stumbling along the path toward self-acceptance and first love, even as the Price Guide's malevolent author — Nor's own mother — looms and threatens to strangle any hope for happiness.
Once upon a time, back at Darrow-Harker School, Beatrice Hartley and her six best friends were the cool kids, the beautiful ones. Then the shocking death of Jim—their creative genius and Beatrice's boyfriend—changed everything.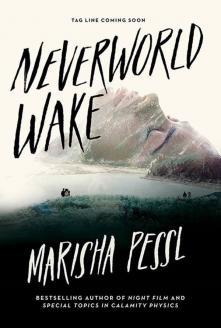 One year after graduation, Beatrice is returning to Wincroft—the seaside estate where they spent so many nights sharing secrets, crushes, plans to change the world—hoping she'll get to the bottom of the dark questions gnawing at her about Jim's death. But as the night plays out in a haze of stilted jokes and unfathomable silence, Beatrice senses she's never going to know what really happened.
Then a mysterious man knocks on the door. Blithely, he announces the impossible: time for them has become stuck, snagged on a splinter that can only be removed if the former friends make the harshest of decisions. Now Beatrice has one last shot at answers… and at life.
And so begins the Neverworld Wake.
Welcome to the cursed town of Sparrow…
Where, two centuries ago, three sisters were sentenced to death for witchery. Stones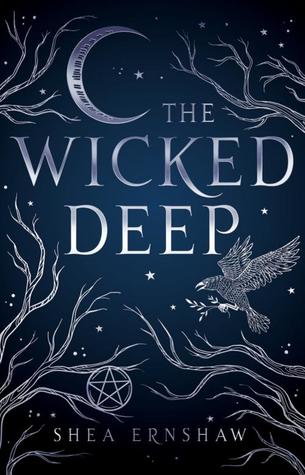 were tied to their ankles and they were drowned in the deep waters surrounding the town.
Now, for a brief time each summer, the sisters return, stealing the bodies of three weak-hearted girls so that they may seek their revenge, luring boys into the harbor and pulling them under.
Like many locals, seventeen-year-old Penny Talbot has accepted the fate of the town. But this year, on the eve of the sisters' return, a boy named Bo Carter arrives; unaware of the danger he has just stumbled into.
Mistrust and lies spread quickly through the salty, rain-soaked streets. The townspeople turn against one another. Penny and Bo suspect each other of hiding secrets. And death comes swiftly to those who cannot resist the call of the sisters.
But only Penny sees what others cannot. And she will be forced to choose: save Bo or save herself.
Jo Montfort is beautiful and rich, and soon—like all the girls in her class—she'll graduate from finishing school and be married off to a wealthy bachelor. Which is the last thing she wants. Jo secretly dreams of becoming a writer—a newspaper reporter like the trailblazing Nellie Bly.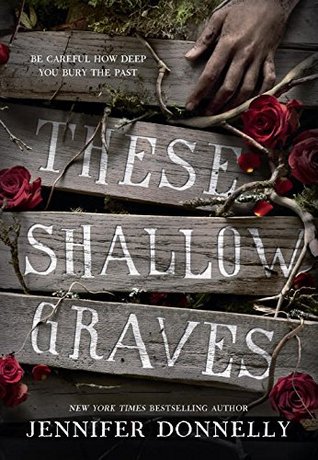 Wild aspirations aside, Jo's life seems perfect until tragedy strikes: her father is found dead. Charles Montfort accidentally shot himself while cleaning his revolver. One of New York City's wealthiest men, he owned a newspaper and was partner in a massive shipping firm, and Jo knows he was far too smart to clean a loaded gun.
The more Jo uncovers about her father's death, the more her suspicions grow. There are too many secrets. And they all seem to be buried in plain sight. Then she meets Eddie—a young, brash, infuriatingly handsome reporter at her father's newspaper—and it becomes all too clear how much she stands to lose if she keeps searching for the truth. Only now it might be too late to stop.
The past never stays buried forever. Life is dirtier than Jo Montfort could ever have imagined, and the truth is the dirtiest part of all.
When Isabella died, her parents were determined to ensure her education wouldn't suffer.
But Isabella's parents had not informed her new governess of Isabella's… condition, and when Ms. Valdez arrives at the estate, having forced herself through a surreal nightmare maze of twisted human-like statues, she discovers that there is no girl to tutor.
Or is there…?
A chilling lavishly illustrated who's-who of the most despicable people ever to walk the earth, featuring both rare and best-loved stories from the hit podcast Lore, now an online streaming series.
Here are the incredible true stories of some of the mortals who achieved notoriety in history and folklore through horrible means. Monsters of this sort – serial killers, desperate criminals, and socially mobile people with a much darker double-life – are, in fact, quite real . . . including H. H. Holmes, the infamous Chicago serial killer; William Brodie, the Edinburgh criminal mastermind who inspired The Strange Case of Dr. Jekyll and Mr. Hyde; and Bela Kiss, a Hungarian tinsmith with a most disturbing hobby: collecting women in gasoline drums.
As Aaron Mahnke reminds us, sometimes the truth is even more frightening than the lore.
---
What are your favorite spooky reads? Let me know in the comments!