As the temperatures get cooler outside in Southern California – and by cooler I mean stuck at 70 degrees…sigh – I'm holed up inside feeling like death. So, as I'm sitting in my apartment watching The Great British Bake Off, I figured I would catch you guys up on the results of Contemporary-a-thon last week.
If you haven't seen my Contemporary-a-thon TBR yet, check out that blog post here!
I hit the ground running on Monday, but around Friday I kind of tapered off and didn't read anything at all on Saturday or Sunday. There were a lot of elements stacked against me at the end of the week: my work schedule, the number of books I put on my TBR, the fact that I finally got my copy of Escaping from Houdini and spent all of Sunday just looking at it. So, I only ended up reading three books when I was hoping for seven. However, I managed to complete five of seven challenges, which, honestly was a surprise.
So, let me tell you about the challenges:
Out of the original seven challenges, I managed to complete the following:
Read a contemporary with orange on the cover
Read a dark or spooky contemporary
Read a contemporary in a nontraditional format
Read a contemporary with your initials on the cover
Read a contemporary from a new to you author
Technically, all the books I read for the readathon completed the 'nontraditional format' challenge because I read two audiobooks and one e-book. And the e-book was a short story written completely through the letters sent between the two main characters, so really, it was a double feature.
Alright, so I explained that challenge, and described the books – maybe it's time we talked about the books, yeah? Yeah.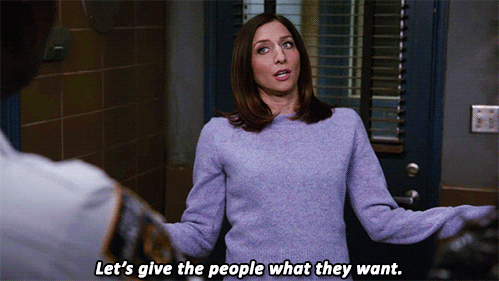 Read a Contemporary with Orange on the Cover
The Foxhole Court by Nora Sakavic
Honestly this was purely a serendipitous read for the readathon. I started playing the audiobook again when I was stuck in traffic and ran out of podcast episodes to catch up on. The Foxhole Court is one of the only audiobooks downloaded on my phone, so I just turned it on. Did I listen to the audiobook already at the end of August? Yes, yes, I did. Did that stop me from listening to it again in September? No, of course not. We all know how much I love this book, so I won't keep going on and on about it.
My Rating: 5/5★
Read a Contemporary with Your Initials on the Cover
Evidence of the Affair by Taylor Jenkins Reid
I read The Seven Husbands of Evelyn Hugo earlier this month and really enjoyed it (more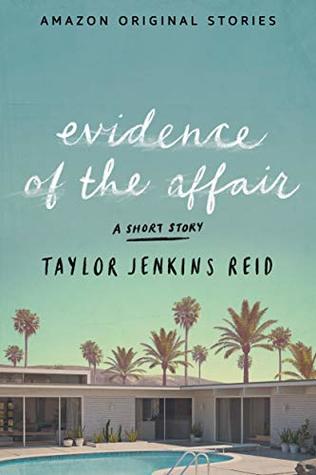 on that in my month wrap up), so last Thursday when I saw that Taylor Jenkins Reid released a short story that was free on Kindle Unlimited, I figured it would be an interesting read. Reid has a way with words that I've started to fall in love with during Seven Husbands of Evelyn Hugo and it was no different with Evidence of the Affair. The fact this story was written through letter correspondence between Carrie and David added to the tension and made me that much more invested in how this story played out. It's one thing to read a narrative about an affair in a typical third person narration, but when you have letters going back and forth between two people who are affected first hand by the actions and secrets of their spouses add a level to the story that really was the driving force behind me still reading.
There's not much to say about this story besides the fact I really enjoyed it. It was about 50 pages and just an entertaining read. I will say that about halfway through it got kind of predictable for me, but Reid twisted the narrative at the last minute and flipped everything on its head. Honestly, besides the fact that I detested Ken as a character – not only because he was cheating on his wife, but because in the stories Carrie told about his personality and in the few letters we saw that he wrote to his lover Janet, he was just so self-righteous and sometimes condescending it was frustrating – one of my only hang ups about this story was that the font chosen for David's letters was difficult to read. And that's 100% a me problem.
My Goodreads Rating: 4/5★
My Actual Rating: 4.5/5★
Read a dark or spooky contemporary
Read a contemporary from a new to you author
When We Were Worthy by Marybeth Mayhew Whalen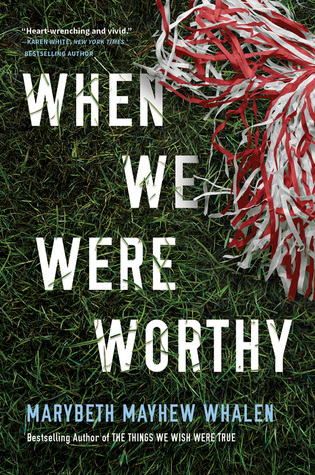 When I initially wrote out this review, it felt too long to be in a readathon wrap up. I just have a lot of feelings about this book overall, but especially specific scenes in the book which would put the review in spoiler territory, and I like to keep my wrap ups as spoiler free as possible. Long story short, I'm going to be writing a full review for When We Were Worthy later this week, but for now, let's just talk about my overall thoughts. I went into this novel thinking it was a mystery thriller. Expecting police investigations, family secrets and conspiracy theories, I was excited to jump in.
However, it wasn't much of a thriller at all. It was more a story about small town gossip, and how a tragedy can both bring a community together but create divides at the same time, with a touch of mystery on the side of one of the four plots we follow. This book follows four women in the town of Worthy, Georgia after a tragic car accident kills 3 high school cheerleaders after a football game. We follow Marglyn, the mother of one of the girls who died; Ava, a substitute teacher at the high school with a secret; Darcy, the mother of the boy in the other car who survived the crash; and Leah, the cheerleader who was best friends with the three girls who died, who should've been in the car with them that night.
I just thought this book was okay. It was interesting to read about the small town and how the public reacted to the tragedy, even if they didn't know the girls. But, some of the adults didn't act like adults most of the time and that bothered me. Marglyn was more interested in being her daughter's best friend than mother, Darcy spent half of the book insulting the woman who her ex-husband was sleeping with, claiming that she's been jealous of Darcy since high school. While Ava tried too hard to be the "cool young teacher" that all the students loved; I mean, it's been a long time since I've been in high school, but I was never given a teacher's personal cell phone number, especially not a substitute teacher. Really the only character I enjoyed was Leah, who really is the only one that had a "mystery" plot line. I was also disappointed by the ending. Everything was wrapped up in a few sentences, and with some of the themes in this novel, it felt way too rushed. All in all, this book didn't live up to the hype.
My Goodreads Rating: 3/5★
My Actual Rating: 2.5/5★
---
Did you guys participate in Contemporary-a-thon? Let me know what you guys read!