In October, I'm reading all spooky books again, so I'm using September as a sort of bridge month. Just reading whatever I can get my hands on before things get darker.
But when I found out that the next round of Contemporary-a-thon was happening I thought, why not? I've got a bunch of contemporary novels on my book shelves that I haven't read yet, it would be fun! It's another readathon with seven challenges, and if you've been around for awhile, you know that I'm not great at completing seven books in seven days. But I came prepared this time! A lot of the books I've picked can complete multiple challenges, so let's stop talking about me and start talking about some books!
---
Read a contemporary with orange on the cover
The first challenge actually was easiest to pick. Because I've only got one contemporary with orange on the cover, and that book is….
The Foxhole Court by Nora Sakavic
Which, yes. I did in fact re-read already in August. However, the audiobook is loaded onto my phone and when I had nothing else to listen to on the way to work, I turned it on. I intended to only listen to five minutes, before I could get somewhere with Wifi and download the next book on my TBR.
But I love this book for a lot of reasons and one of the reasons is how quickly it reads for me. I love the characters and honestly, the six hour audiobook feels more like no time at all. And anyways, the next audiobook doesn't come out until October, so I need to prepare myself for that.
Read a dark/spooky contemporary
I've got multiple options for this challenge, because of two reasons. One, my plans for October are basically this challenge in a nutshell and I'm having a hard time deciding which books I want to read now and which books I want to save. Two, for some reason thrillers have been disappointing me lately.
Six Stories by Matt Wesolowski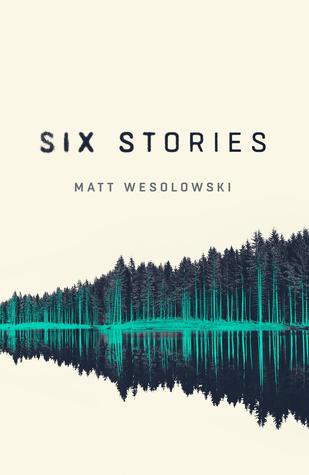 I tried reading Six Stories back in July, but I just don't think I was in the mood for it, or maybe it was the format. Either way, this book didn't agree with me at first, but I'm willing to give it another chance. Six Stories is told through episodes of a podcast, and I think the way it's written doesn't really translate to the page in my brain well. If the print book still doesn't grab my attention, I'll check out the audiobook, but we'll see.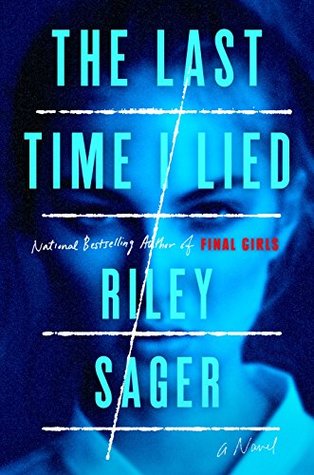 The Last Time I Lied by Riley Sager
I read Final Girls by Riley Sager last October and loved it. But the thing is, Final Girls terrified me. It was amazing, yes. But I get scared so easily, and if that's any idea of what The Last Time I Lied is going to be like, I need to be in a very specific mood to read it, and that mood may be "save for October".
When We Were Worthy by Marybeth Mayhew Whalen 
I had never heard of this book before yesterday, when I saw someone on YouTube mention it in a wrap up video. The small town setting and mystery that is hinted at in the summary of the book on Goodreads seems right up my alley. I think this might win me over for the contemporary-a-thon but we'll see. Since I'm planning on reading it through the audiobook, it can also count towards a different challenge later on.
Read a diverse contemporary
Once again, I have multiple options for this challenge because ya girl can't make decisions and I'm drowning in books I haven't read yet.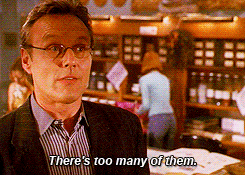 Radio Silence by Alice Oseman
This is my second attempt at reading Radio Silence. I didn't get too far the first time, last summer. I think I just picked it up at the wrong time, because I keep seeing people that I share reading tastes with rave about this book. It's been about a year since I tried to pick it up last, so I'm going to try again. From the reviews and the beginning chapters that I have read, the representation of both race and sexuality is amazing, so I'm excited to finally get further into this story!
Running With Lions by Julian Winters
I've had this book for awhile and have been eyeing it for just as long. I've heard glowing things about this book's representation of race and sexuality within a high school sports team really jumped out at me, and I think I'm finally ready to pick it up. If I don't get to it in September, since I am also reading The Foxhole Court, another book about a sports team, I may save it for October, when I need a happy reprieve from all the spooky stuff.
Read a contemporary in a non-traditional format
This challenge is an easier one for me, since I listen to at least one audiobook a month, which counts as a non traditional format. The Foxhole Court and When We Were Worthy both complete this challenge because I'm reading them via Audible. However, Six Stories is told through podcast episodes and interviews, so if I end up reading that novel, that can complete the challenge as well.
Read a contemporary that has your initials somewhere on the cover
I was surprised how difficult this challenge ended up being, considering my initials are three letters that I figured were common (LMS). So I ended up looking around for just the L and S, and I ended up going with:
Invisible Ghosts by Robyn Schnieder
 However, the joke was on me, because after I found the L and S in the title, I pulled the book off my shelf and found the M hidden in the books tagline. It's a win win for me, because Invisible Ghosts is a book that I wanted to read back in July, but then the Summer Slump happened. So I'm super excited to finally pick it up!
Read a contemporary from a new to you author
Every book on this list is from a new to me author except for The Foxhole Court, The Last Time I Lied, and Starry Eyes which is the book I picked for the next challenge. So hopefully I can get this challenge out of the way early on.
Read a contemporary that is a 5 star prediction
And finally, for the last book on my (kind of really ambitious) Contemporary-a-thon TBR, the book I've told myself I was going to read all the way back in May:
Starry Eyes by Jenn Bennett
I think out of all the books that I avoided during my Summer Slump, I'm most sad about Starry Eyes. I love Jenn Bennett's writing, her other book – Alex, Approximately – was my favorite of last summer, and I just know I'm going to love this one. But it's on the longer side for YA Contemporary at around 420 pages, so I kept getting discouraged because I told myself I didn't have time to invest in it. But I'm still so excited to read it, I think it might be one of the first books I pick up for the readathon.
---
So that's everything I have lined up to read this week during Contemporary-a-thon! Are you guys participating? If you are, let me know what books you plan on reading!