I'm happy to say that my Summer Slump has ended (but alas, the Southern California heat persists, much to my sweater loving chagrin) and I'm back on track with my reading goals for the year.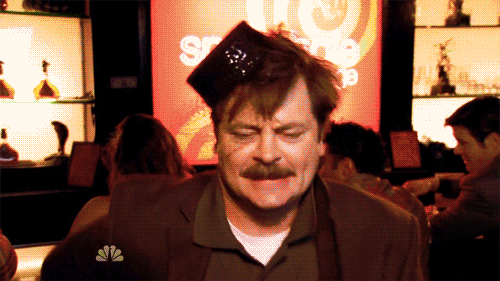 In August, I threw caution to the wind and didn't follow any sort of TBR, I just read what I wanted to read. This plan taught me a few things about what I was actually in the mood for this summer: books I've read before, and short story collections. It's unfortunate that I didn't realize what I was in the mood for before my slump, but hey. Things happen. All nine of the books I read in August were audiobooks, but broken down I read: one classic short story, an essay collection, two short story collections, and five young adult novels.
So without further ado:
The Magic Shop was kind of an 'on a whim' read for me. I've really wanted to read more classic short stories, and I've heard a ton of people suggest H.G. Wells, so I figured I'd give this one a shot. And on top of that, the audiobook was 25 minutes long and only cost a dollar so I went for it.
Overall the story was good, and I realize that it's a short story for a reason, but I was kind of hoping there would be just a little bit more plot to it. It kind of felt like the first scene in a movie, where you became acquainted with a setting. The owner of the magic shop was really interesting, and could've been a character in it's own right. But it felt like the climax of the story happened in the last scene, so I was expecting more, but didn't get any more. If this was a full length novel or even a novella I think it would've been a 5 star read for me.
My Rating: 4/5★
At the beginning of August I got a sudden need for all things Christmas. I don't know why but the feeling just hit me, and so I went looking for an audiobook that would give me some much needed holiday spirit to get me through the 100 degree heat of August in LA. I've also been meaning to pick up a David Sedaris book, so when I found this I thought hey, killing two birds with one stone! Perfect!
This book was an odd experience for me: first off, because it took me awhile to figure out exactly what genre it was. I downloaded it under the impression it was a fiction collection, but I guess it's a combination of fiction and non fiction. I know David Sedaris has a lot of essay anthologies out but for some reason I just assumed it was fiction. Maybe it would've been easier to differentiate in the print version but ah, well.
I thought a lot of these stories were funny, and the overall voice was strong and in the first essay, SantaLand Diaries, about Sedaris' holiday season as Santa's elf in a department store, I found myself laughing out loud in public.  But some pieces in this just didn't hit the mark for me. Seasons Greetings to Our Friends and Family! and based on a true story were two stories that were trying to be funny, but made me cringe a little. The rest of the book was also hit or miss for me, but overall I think David Sedaris is a good writer, but I'm not sure our senses of humor align. I think I might pick up another book of his though, since I really found myself enjoying his nonfiction piece at the beginning.
My Rating: 3/5★
This book has kind of always been on my radar, because when I went to creative writing camp in the summer of 2012, Thomas Pierce ran my fiction course. He gave us all some of the best writing advice I've ever received, and I still bring my notebook from that course with me everywhere I go and crack it open when I get stuck.
I finally got my hands on this book when I was surfing through audible and found the audiobook version. Like I said, this month all I wanted to do was listen to audiobooks and I really found myself leaning into the short form genre. (I couldn't tell you why my attention span was shortened so strongly in August, but I'm inclined to blame the heat, so…) so I picked this up with my credit for the month.
This audiobook was amazing. I loved the narrator and when I listened to it I found myself completely absorbed in every story. I just wish I also had the print version. There are lines in all of these stories that I wished I could've underlined when I read them the first time. They were beautiful. So, if I feel like reaching for this book again in the future, I'll probably be going to pick up a paperback copy.
A lot of these stories didn't have concrete endings, but unlike The Magic Shop, I never felt like I was missing a large chunk of the plot. The endings just felt, natural. And gave the readers the chance to fill in the blanks. Overall I really enjoyed this book and the stories. My favorite is Videos of People Falling Down, which happens to be one of the longer stories, but completely worth it. Pierce manages to weave character lives together in a way that you'd expect from a full length novel and the format is just amazing.
My Goodreads Rating: 4/5★
My Actual Rating: 4.5/5★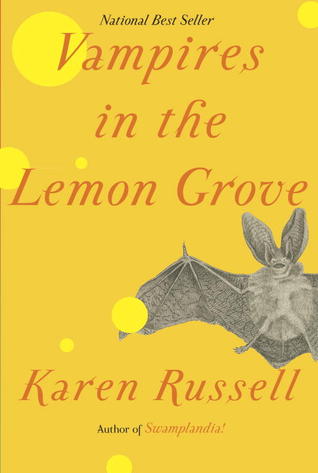 This book can also technically be stuck into the reread section, but I digress. I was introduced to Karen Russell in my sophomore year creative writing workshop. Vampires in the Lemon Grove was one of a handful of books, as well as our peers pieces that we had to read and critique so at that point, we weren't able to read every single story. But the ones we did read for class – Vampires in the Lemon Grove, Reeling for the Empire, The Barn at the End of Our Term, and Dougbert Shackleton's Rules for Antarctic Tailgating – got me hooked on her writing. So when I finished Hall of Small Mammals, I found myself feeling the need to reenter Karen Russell's just slightly odd stories.
Karen Russell's style of writing is what introduced me to the term magical realism. Her stories taught me that it is possible to just throw a vampire into modern day Italy, or say that dead presidents are reincarnated as horses. She's definitely one of the inspirations for my own writing, and I just want to shove this book into everyone's faces and tell them to read it.
There are definitely a handful of stories in this that I didn't love – that's always going to be the case – but if you're interested in some weird slightly magical stories, I'd definitely suggest Karen Russell. I'd also suggest starting with those four stories I mentioned above.
My Goodreads Rating: 5/5★
My Actual Rating: 4.75/5★
The Entire Raven Cycle series by Maggie Stiefvater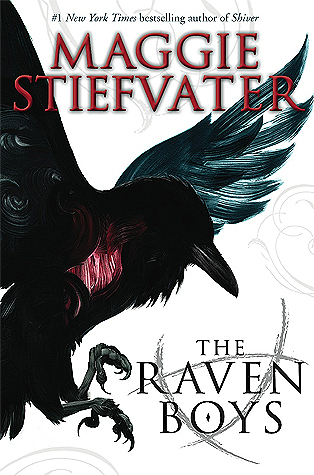 This was a complete accident. I finished Vampires in the Lemon Grove on the drive to work one morning and had nothing else to listen to during my lunch, so I was scrolling through my Audible library and found the Raven Boys. I've been meaning to reread this series for awhile, so I just threw caution to the wind and downloaded it onto my phone.
But here's the thing about The Raven Cycle, I can't just read one. This happened to me when my friend first suggested the books to me. I told myself I'd read one each month of the summer to spread them all out, and because I had other books I wanted to read. But right after I read one I found myself not wanting to do anything besides read the entire story at once.
Maggie Stiefvater's writing is addictive and these characters are just so real. They feel like friends you'd have in high school and the found family theme of this book is so good, I realized that it's one of my favorite tropes to read.
I love this series with all of my heart, and the fact that the TV show is currently in the works (and who can forget the Ronan series?) just fueled my need to read all four books this month. I can go on for days and days about how amazing this series is, but I might save that for a standalone post.
My Rating: 5/5★
Like The Raven Cycle, this was an accidental reread for me. I love the All for the Game series, I think it just slightly nudges The Raven Cycle out of the first place spot of my 'favorite series' category. And the one thing I was wishing for this series, was for audiobooks to be made. I was thinking it was just going to be a pipe dream for me – this series isn't too widely known, I heard about it through Tumblr – until I heard the news. They were making audiobooks.
I had no idea when these audiobooks were coming out, but I was happy! I could finally listen to the story of the Foxes whenever I wanted to, didn't have to worry about if I brought the books with me (this is another 'gotta read them all at once' situation for me) or if I charged my iPad to read the ebooks.
And then I got the news that the first audiobook was coming out this. August. I freaked out and pre-ordered it on Audible the night before it came out because I had to have it. Honestly, if it wasn't for my work schedule the day it released, it would've been a one day read. I love this book so much and I'm very impatiently waiting for the second audiobook to release at the end of October.  And once I'm done with this full series re-read, I'm thinking of giving this series a full standalone blog post review as well.
My Rating: 5/5★
---
That's it! That was the summary of my audiobook filled August! Come back around here this afternoon for my next blog post about my contemporary-a-thon TBR!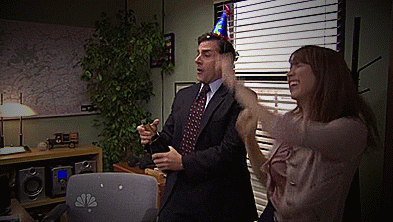 What did you guys read in August? And if you read the books I read, what did you guys think of the books? Let me know in the comments!