So the second week of June is the summer round of the Cramathon Readathon. Because the Buzzword Readathon went so well last month, I'm going to attempt another readathon in June – the problem is…there are seven challenges. I'm going to do my best but there's a very good chance that this list will be my 'entirety of June' TBR, rather than just one week. BUT, there are one or two other books I want to get to this June, so after we go into the different challenges for the readathon and what books I'll be reading for which challenges, I'll talk about those other books…so without further ado….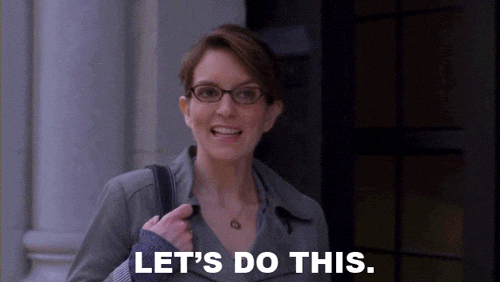 I found out about Cramathon back in December, when the hosts were running the 'end of year' round, which went from December 26th to January 2nd. I had initially wanted to participate but I was travelling a lot that week and couldn't bring seven books, so when I found the summer announcement video HardbackHoarder (one of the hosts of the readathon) put up in May, I felt like it was a sign that I had to participate.
The idea of reading seven books in one week is almost impossible for me to fathom at the moment, especially with the length of some of these books I've chosen, but hey I can dream right? (Right). So let's get down to business.
The Challenges
1. A Predicted 5 Star Read
Truly Devious by Maureen Johnson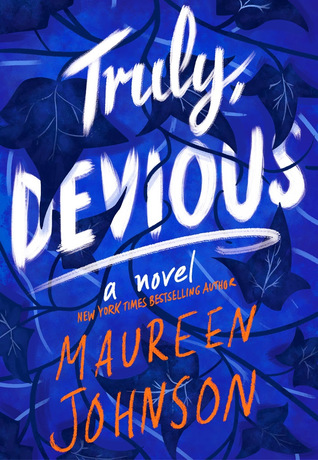 I'm so excited about this book. Ever since it's release date, I've been hearing nothing about amazing things. A girl who's interested in true crime trying to solve a cold case? I'm sold already. You'll see as we go through the rest of the books that I love mysteries. I've never read a YA contemporary quite like this one before, and it's got all my favorite things so I can't wait to get to this one!
2. A Book Outside of Your Comfort Zone
Can You Ever Forgive Me? by Lee Israel
I really like non fiction. Creative non fiction has been on my radar since my college creative writing classes, and I've been reading true crime books since I was in high school. But, I can never do memoirs.
It's something about a full length memoir that isn't split into essay sized chunks that gets me running into a wall. I have to really enjoy the person to want to pick up a memoir. And before you ask, no I know nothing about Lee Israel.
However, this memoir is being turned into a movie starring Melissa McCarthy later this year, and it looks amazing, and I'd like to read the book before we go to see the movie. Plus, it's short and sweet! So maybe this will be my new reintroduction to Memoirs as a whole.
We Have Always Lived in the Castle by Shirley Jackson
I've got two for this challenge! We Have Always Lived in the Castle was on my radar for awhile, and then I completely forgot about it. But earlier this year I saw these Penguin orange covers, and the book grabbed my attention again.
This one is out of my comfort zone because it's considered a horror novel. I know very little about the book or it's plot, but on Goodreads it's tagged as "horror", and if you've been here for awhile you know how I am with horror novels.
However, it's also a mystery, which is right up my alley and it's a perfect length for a readathon…..unlike the next book I'm about to tell you about….
3. A Book That's Been On Your TBR For A Long Time
Lady Midnight by Cassandra Clare
It's embarrassing that I haven't finished reading this yet, and honestly, deciding I want to tackle a book that's around 668 pages long in a readathon is probably a bad idea, but this is the book that has been on my TBR the longest and I really want to finish it and start Lord of Shadows before Queen of Air and Darkness comes out in December.
4. a book that is LGBTQ+ Own Voices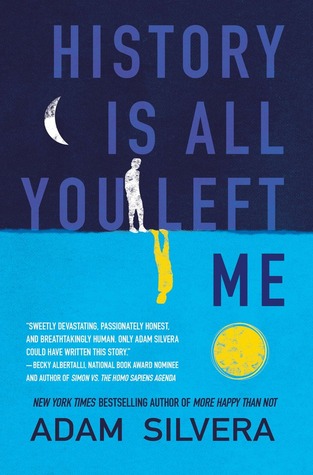 History is All You Left Me by Adam Silvera
 After reading They Both Die at the End, I've needed more Adam Silvera in my life, so I grabbed History is All You Left Me at Barnes and Noble. I'm super ready to have Adam Silvera make me cry all over again.
5. Something That Is Not A Standard Novel
Mad Hatters and March Hares edited by Ellen Datlow
Short Story Collection
A short story collection all based around Alice in Wonderland? How did I not know about this before!? I'm a little hesitant, mostly because short story collections with different authors are always a hit or miss for me. But hey, I love short stories and I love Alice in Wonderland, so I'm looking forward to reading this one.
6. Favorite Color on the Cover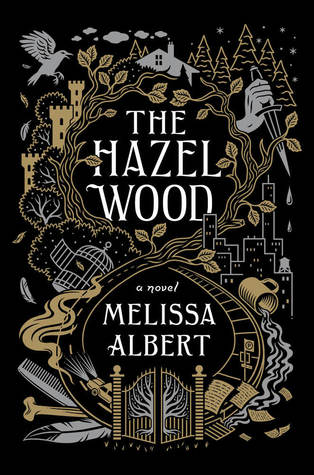 The Hazel Wood by Melissa Albert
I finagled this challenge a little bit. It does have a few of my favorite colors – black, silver, and this kind of brassy gold color – but since a lot of books have that color palette, I decided to go with another book that has been on my TBR for awhile. Also, when I picked this book up it was a predicted 5 star read for me. After seeing some reviews I'm not too sure if it's still going to end up actually being a 5 star book for me, but I've been excited to read this for a long time – so let's do it.
7. Read 7 Books
Honestly, the hardest challenge out of all of them. But if I stay on track with everything I could finish it.
---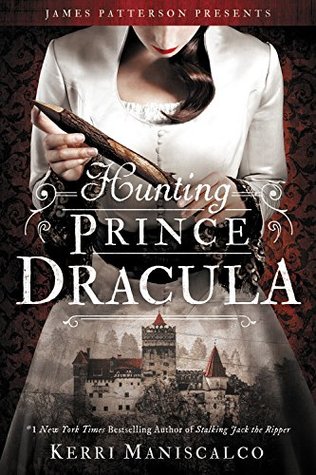 Hunting Prince Dracula by Kerri Maniscalco
Stalking Jack The Ripper, book 2
Audiobook
This was going to be my pick for the Cramathon challenge "Predicted 5 Star Read", but I didn't want to have to wait until the 10th to read it, so alas, I had to take it off the list. I absolutely loved Stalking Jack the Ripper, so obviously I downloaded the sequel audiobook right after I finished the first one.
Update: As I'm writing this blog post (June 8th, 2018) I finished Hunting Prince Dracula, and I was right – I loved it so much I barely slept last night thinking about it. But more on that in my wrap up.
Starry Eyes by Jenn Bennett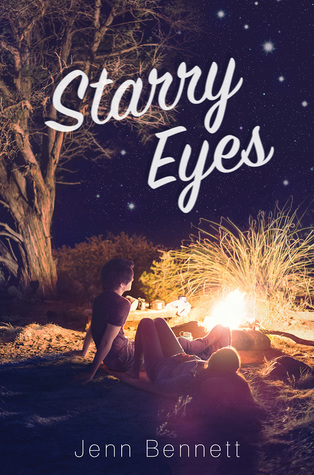 I. Love. Jenn. Bennett.
Ever since I read Alex, Approximately last summer she's been my favorite YA contemporary author. I have her other book Night Owls that I'd like to read too, but I've heard nothing but amazing things about Starry Eyes since it came out so this one is my top priority.
Neverworld Wake by Marisha Pessl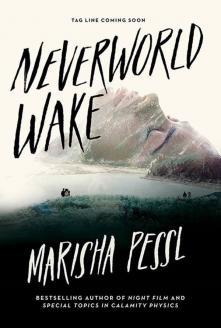 Way back in October I read Night Film by Marisha Pessl, and while it was terrifying, it was beautifully written. And now Neverworld Wake is her YA debut, and it sounds phenomenal. It's a brand new release and I cannot wait to pick it up. (This could be one of the books that derails me from Cramathon in general, whoops).
The Witches of New York by Ami McKay
Audiobook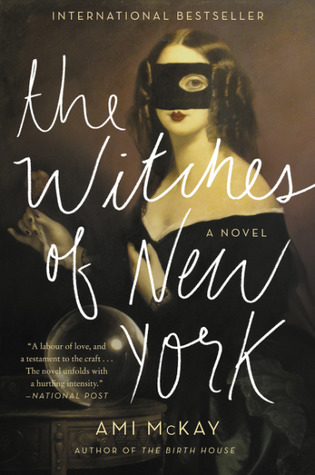 Honestly, I don't know much about this book. I heard someone say this has the same sort of vibe as The Diviners, which I loved. I grabbed this with an audible credit, because since I finished Hunting Prince Dracula, I need a new audiobook to listen to, so I'm excited to check it out.
---
Okay so this TBR is super ambitious, but hey – a girl can dream right? Anyways, what are you guys reading this month? Let me know if you're also participating in Cramathon this month too!