I really wasn't expecting May to be as good of a reading month as it was, but hey, I'll take it! May started off on a kind of bad note, as you'll see in the reviews below, but overall everything I read I pretty much enjoyed.
In total I read 9 books this month!
To sum up the month in types of things I read, I read: 7 novels (4 of which were in audiobook format), one comic book bind up and one short story. Three of the books I read won't be shown below because they were part of the Buzzword Readathon and I already made a separate post for that, which you can read here.
But let's get into the reviews! (Reviews are written in chronological order, book cover photos were found on GoodReads).
Scythe by Neal Shusterman
Read as an audiobook

I picked up this book 100% because of the hype, and I regret it. Honestly, I should've known that a plot revolving around the fact that people no longer die and they have "scythes" (people who "glean" others to keep the population at an even number) wouldn't be something I'd adore.
When I heard the plot, this weird part of me decided that it was a science fiction or fantasy novel, but alas. It's a dystopian (or Utopia…I kind of just mesh those two together), and I know that it can be both science fiction and dystopia but I digress. I haven't really enjoyed dystopian novels since The Hunger Games, so I've tried to avoid them. But I didn't want to DNF this solely for that reason, and like I said, this book was hyped all over the place, so I had to see for myself.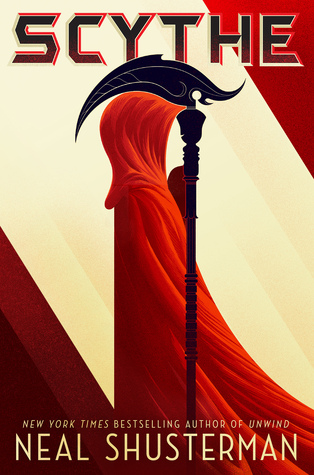 The overall idea of it is interesting – the call backs to "mortal days" of colds and murder and the characters talking about life then like ancient history was the bit of humor that this book needed for me to enjoy. I thought the set up was great, but left a few things unexplained (like what the hell is a tonist cult, actually?). But the most important part of this book I think, are the characters.
So we're introduced to Citra and Rowan who are teenagers in this world, who meet a Scythe – Honorable Scythe Faraday – in two different, almost traumatizing events. Because of their behavior in each moment, Faraday invites them both to become his apprentices, and they reluctantly accept. Citra is tenacious, intelligent and a fighter, while Rowan is empathetic, quiet and has always been skipped over.
The ending was kind of predictable to me, and I felt like there was this underlying romance aspect between Citra and Rowan that really added nothing to the plot. Overall I just thought it was okay. An interesting concept, but not something I'm obsessed with. I might pick up the next books with audible credits once the series is complete, but as for right now I'm going to take a step back from this world.
Okay so I don't want to get too far into spoilers on this post, but I do have a spoiler review on Goodreads, so if you're interested in seeing all my more descriptive feelings about this book you can find that here!
My Rating: 2/5★
Runaways Vol. 1 by Rainbow Rowell and Kris Anka
So Runaways was the first comic book series that I fell in love with when I read the first run, and when I found out that Rainbow Rowell – one of my favorite Young Adult authors – was going to be writing the newest run of the Runaways comics I got super excited. Honestly, I read this in an hour and then went back and reread all the others. I just love this cast of characters and I'm so happy that they're coming back, and I can't wait to see what the rest of this run has in store.
My Rating: 5/5★
They Both Die at the End by Adam Silvera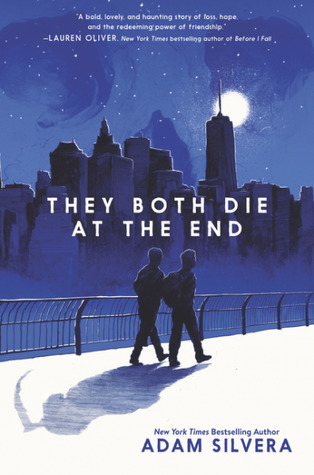 Is it possible to still be recovering from a book that you read two weeks ago? Because I might still be recovering from The Both Die at the End.
I've heard so many things about Adam Silvera and how beautiful his writing is, and everything I've heard is true. This book was amazing and heartbreaking at the same time because as you got to know and love these characters, you knew exactly what was going to happen to them: it's in the title.
The plot of this book is so interesting to me, the idea of being warned that you're going to die before the end of the day got me thinking "what would I do if it was my last day on Earth", and while I like to think that I'd do what Mateo and Rufus did – make a new friend and go adventuring – I'd probably be more like Mateo in the beginning of the book: really scared and trying to talk myself out of it. Honestly, if I was a character in this world I'd just spend the entire day stressing about how I was going to go.
They Both Die at the End was a fast and enjoyable read. I fell in love with the characters almost instantly, but I wanted just a little bit more. Yeah, I know, this book happens in under 24 hours, but I wish that there were just a few more scenes because I just loved all the characters and even the side characters, who were mentioned in their own chapters to show the world around Mateo and Rufus, were interesting enough for me to want to know more about. So overall, a fantastic read, I just wish there was a little more of it.
My Rating: 4.5/5★
If We Were Villains by M.L. Rio
Read in both audiobook and paper format
Okay so here's the thing: I'm a monster and read the last few chapters first. I know I know, I can't be trusted. But anyways, I really loved the ending and the set up of this book, but the middle kind of…didn't do it for me. I ended up starting this book on audio, and then skimmed through the middle in my hard copy.
It was slow, and I've never really been a huge fan of Shakespeare so the characters almost always speaking in Shakespeare lines, while very appropriate for the characters, was sometimes frustrating.
People compare this book to The Secret History by Donna Tartt, which I read earlier this year, and I have to agree. The themes and plot are similar, but there's one big difference. I actually liked most of the characters in this book. While I walked away only really liking one character from Secret History, M.L. Rio created very complex characters who I loved reading about. But, while I liked them as separate characters, they were all kind of awful friends to each other.
Overall, I think this is a good idea, and the fact that it's set up like a Shakespeare play – 5 acts acted as the 5 sections of the book – and their lives kind of took on the themes of Shakespeare plays, it just didn't really grip me the way it gripped everyone else.
My Goodreads Rating: 4/5★
Actual Rating: 3.5/5★
The Most Dangerous Game by Richard Connell
Read as an audiobook; Short Story 
I grabbed this on Audible randomly, because it was only 50 cents and it's an hour long. After I finished We Were Villains, I really wanted to start a new audiobook but for some reason, didn't want to commit to any of the ones in my library. The Most Dangerous Game attracted me because it's one of those classics that I'm always seeing references to or things based off of in pop cultureand I don't know how I haven't read it yet.
Honestly I wasn't expecting to like this as much as I did. I don't always love classics, but I'm guessing that since this is a short story and I listened to it rather than reading it, it was much better for me. Overall this story was intriguing and really entertaining.
My Rating: 5/5★
Stalking Jack The Ripper by Kerri Maniscalco
Read as an audiobook, Stalking Jack the Ripper book 1

This was another book that I found because of the hype. But this time, the novel completely lived up to all of it. I've had this on my TBR for a really long time and was never really in the mood to pick it up. It was on my list to read last October for my full month of "spooky" books (this falls under the dark mystery genre, not spooky, but anyways), but I never got the chance to read it. So after I bought this book, it kind of fell on the back burner. Until I got the audiobook and finally decided to read it after finishing The Most Dangerous Game in a day.
I honestly love everything about this book. One of my favorite unsolved mysteries is Jack The Ripper, and you don't really see too much about him in the fiction section, but it was so cool to see the way Maniscalco found ways to weave real parts of the case in with her fictional characters lives, which leads me to my next point.
These two leading characters are two of the most compelling YA leads I've ever read.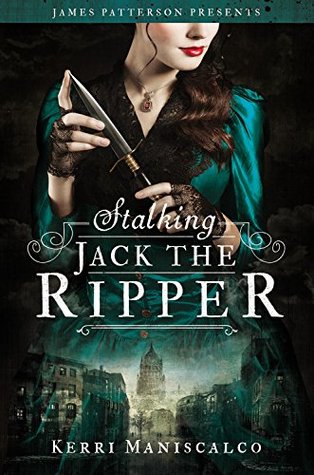 Because of the setting – London 1888 – it's easy to make these characters cliche, and fall into the roles that you see all the time. Audrey Rose is fighting to be free of what society deems 'appropriate' for a woman by working with her uncle performing autopsies and studying forensics against the wishes of her father, which isn't unusual. A lot of period pieces show high society women wanting to break the bonds of their high society lives, but something about the way Maniscalco writes Audrey Rose is different. Since this book is in first person you're privy to Audrey Rose's thoughts and she questions herself and admits she's wrong and that she needs help in situations, which I think is different from the other characters from this time period who are trying to fight the social norms of the 1800s, who think that they have to do everything on their own to prove something. But Audrey Rose isn't the only refreshing character in a setting like this one.
Thomas Cresswell, the romantic lead. When he was introduced I was ready to hate him. In his first scene he was cocky and seemed so self entitled, but as time went on I started to love him more and more. Because, unlike other 1800 men, he respected Audrey Rose as a human being. She showed interest in forensics and instead of telling her it was unlady like like literally everyone else in the book did, he took her opinions seriously, he respected her wishes and desire to learn. Overall their relationship was one of my favorite YA romances to read. Besides the mutual respect they give each other, their banter is hilarious – Thomas Cresswell is the only man in this novel that doesn't treat Audrey Rose like she's going to break in half, but treats her like an equal. And on top of that, as the book goes on, you see Audrey Rose trying to talk herself out of her crush on Cresswell which is honestly so relatable.
This review is already too long, but I'm working on a full spoiler free standalone review for this book,. So, in short: I loved every second of Stalking Jack the Ripper and I'm very excited to start book 2, Hunting Prince Dracula.
My Rating: 5/5★
---
Did you read any of the books above, and if you did, tell me what you thought of them in the comments!