This month was simultaneously an overwhelming book month and an underwhelming book month. So many new books came out that have been added to my TBR, some anticipated, others that caught my eye on publication day. I started this month off really strong. I read two books almost completely in one sitting each at the beginning….
And then I saw Love, Simon.
Love, Simon was such a good movie, and if you haven't seen it, stop reading this post and go see it right now. As of posting this I've seen it three times and am seriously considering going for #4 this week. But anyways, that movie put me in a mood for romantic comedies, but none of the ones on my TBR were what I really wanted, so after I saw Love, Simon and after I read Simon Vs. The Homosapiens Agenda I spent more time watching Hell's Kitchen than reading my TBR.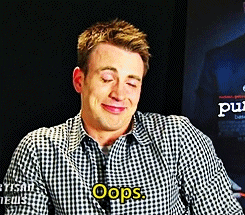 I did manage to read 3 books! Two of which were not on my March TBR, so we all can tell that I'm doing great with these monthly reading lists.
As always, titles are links to the book's Goodreads page, and all book cover images come from Goodreads.
Fragments of the Lost by Megan Miranda
Read as an ebook
I picked this up expecting a simple contemporary about a girl trying to come to terms with a fatal accident that her ex boyfriend was in. However, it was anything but simple. I loved all the twists, and learning so much about Caleb as Jessa did kept me on the edge of my seat the entire time. I wish more of the novel took place in the present. I realize that the entire point of this book is about Jessa remembering moments in time as she found things in Caleb's room, but a lot of the first part of the book was about her memories, and while it was interesting I felt like that frame made the beginning drag a little bit. But in part two, when the story became less about the memories and more about the mystery Jessa's trying to solve, I couldn't read it fast enough.
In terms of characters,  I really liked Jessa and Max (Jessa and Caleb's mutual friend); they made a good team and honestly after a few chapters with Max during the flashbacks I was constantly wondering why Jessa was with Caleb instead of Max. Hailey, Jessa's best friend, and Julian, her older brother were amazing side characters as well, but everyone else just bothered me. First of all Caleb's mom, Eve, was awful.
I understand that she's dealing with a lot and she's in mourning, however, blaming a teenage girl for his death, and forcing her to clean out his bedroom as her version of revenge is…a lot. She was rude to Jessa, who's dealing with her own guilt (internalized and placed upon her by the rumor mill at her high school), and also told Caleb's little sister that she isn't allowed to speak to Jessa because she's "sneaky". I was disappointed, but not surprised that she only gets worse as the book gets on.
Jessa's parents weren't in the book a lot, but when they were, they almost played favorites with their kids, very obviously preferring Julian. However, this book is told through Jessa's POV so maybe it was just her thinking that her family thought Julian was perfect, but regardless the way they were presented to me wasn't the best.
Also I didn't like Caleb at all. In the flashbacks he was condescending and rude and it was very obvious he hid things from Jessa, and honestly in some of the scenes I just sat there wondering why Jessa was even with him. Which, speaking of: their breakup seems like the center of most of the action in this novel, but the breakup scene takes up about a page and a half (I read the ebook so I'm not sure if it's the same amount of space in the physical book), and then is never mentioned again. The reason that they broke up was also barely mentioned, and I wished that was more fleshed out since that moment was so important to the narrative.
Overall, I really enjoyed this book! I think it was really well done and all the twists and turns were amazing; if you're looking for a suspenseful YA mystery novel, I'd suggest picking this one up!
My Rating: 4/5 ★
The Witch Doesn't Burn In This One by Amanda Lovelace
Women are some kind of magic #2
This was on my anticipated books of March 2018, and I completely forgot I pre ordered it until it showed up in my mailbox, whoops. But it was amazing, I started reading it in the elevator back to my apartment, which goes to show just how much I enjoy Amanda Lovelace's poetry. The Princess Saves Herself in This One surprised me last year because I'm not too big on modern poetry, but Lovelace wrote about things that resonated with me in book 1, and book 2 does the same.
I love the way Lovelace plays with poem structure in a few of the poems in The Witch Doesn't Burn in This One, and there were a few prose poems, which I love to see. Also themes that showed up in poems early on found their way back into later poems which really connected them all, giving this poem anthology a sort of narrative approach that not a lot of poem anthologies have, which is another reason that I really connect with Amanda Lovelace's poetry. Overall I really enjoyed this and am really glad I found it in my mailbox.
My Goodreads Rating: 4/5 ★
My Actual Rating: 4.5/5 ★
Simon vs. the Homo Sapiens Agenda by Becky Albertalli
Read as an audiobook
This book has been on my shelf for so long but I very rarely reach for contemporary novels, and when I do, it's usually because I have a specific one in mind. But, after seeing Love, Simon I decided I needed to read the book and I'm so glad I did. Both the film and the book were amazing and just the adorable romantic comedy I didn't realize I wanted to read this month.
I'm realizing that this book is super similar to You've Got Mail. Two people anonymously meeting online, falling in love and trying to grapple with outside forces trying to keep them apart, so of course I enjoyed it. The characters in this book felt super real, which isn't something that happens often in YA books that take place in high school. They all had their own personalities and their own secrets and in a book
about finding yourself, it was really cool to see.
The biggest thing about the book was that Simon's two best friends are Nick and Leah, but they're almost in the background of the book. You don't see a lot of them until the end, and especially with Leah, you really only see her when she's reacting to something. But Abby, the newest member of their group shows up all the time. Of course it's because Martin wants to be with Abby and he's blackmailing Simon, but it felt backwards in a way, which might be because I saw the movie first and the movie gave all the friends almost equal time.
After the reveal of who Blue was, everything felt kind of rushed in the last three chapters. Becky Albertalli showed Blue and Simon interacting at school and a few scenes outside of school, and in between those there was an apology from Martin – which I have feelings on and they're not good but I digress – and also Simon making amends with friends he had a falling out with in about…three chapters? I just wished that there was maybe a few more chapters to tie everything together at the end. All in all, this book (and it's film) were amazing. I'm super excited for Leah on the Offbeat later this month to see the rest of the story of this amazing cast of characters.
My Goodreads Rating: 4/5 ★
My Actual Rating: 4.5/5 ★
---
So it obviously wasn't a huge reading month, but all the books I read were really great, so I'm going to call that a good reading month. What did you guys read in March? Any new favorite books? Let me know in the comments!