Following February and March, where I didn't exactly follow the list of books I wanted to read in those months, this April I'm determined to finish my TBR. Which…in a way is a conglomeration of books on those TBRs that I never got to, plus a few more. There also might be a challenge that I might be doing this month – but I'll be making a separate post for that when I've figured out if I'm doing it in April or May – so keep a look out for that.
But anyways, back to what I'm reading this month!
Obsidio by Amie Kaufman and Jay Kristoff
The Illuminae Files, Book 3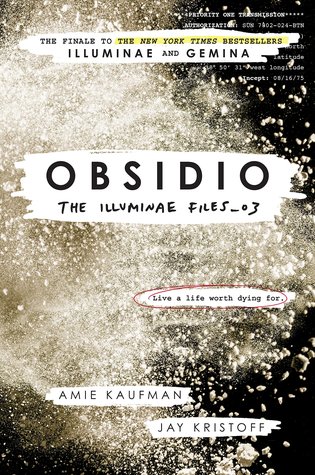 Kady, Ezra, Hanna, and Nik narrowly escaped with their lives from the attacks on Heimdall station and now find themselves crammed with 2,000 refugees on the container ship, Mao. With the jump station destroyed and their resources scarce, the only option is to return to Kerenza—but who knows what they'll find seven months after the invasion?
Meanwhile, Kady's cousin, Asha, survived the initial BeiTech assault and has joined Kerenza's ragtag underground resistance. When Rhys—an old flame from Asha's past—reappears on Kerenza, the two find themselves on opposite sides of the conflict.
With time running out, a final battle will be waged on land and in space, heroes will fall, and hearts will be broken.
The Stranger Beside Me by Ann Rule
A #1 New York Times Best Seller, Ann Rule's The Stranger Beside Me gives us a unique perspective into the hidden world of Ted Bundy. Rule gives a chilling and intimate description of her time at a crisis hotline alongside her co-worker, the then charming, sensitive and trustworthy Ted Bundy, and the devastating realization that he was a brutal killer hiding in plain sight. After multiple arrests and an escape from jail, Bundy would later confess to the murders of at least thirty-six women and soon after was executed for three cases. Rule, a certified instructor for police training seminars, prosecutors and forensic science organizations, delves into how this savage killer — a man she thought she knew — could have fooled so many, including a professional like herself.
Truly Devious by Maureen Johnson
Book 1 of the Truly Devious Series
Ellingham Academy is a famous private school in Vermont for the brightest thinkers, inventors, and artists. It was founded by Albert Ellingham, an early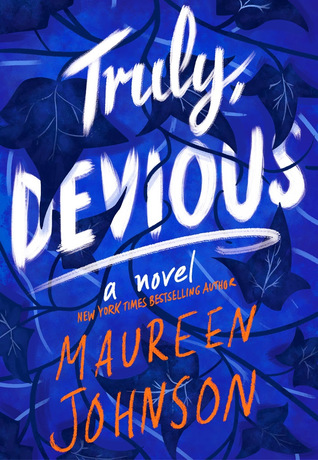 twentieth century tycoon, who wanted to make a wonderful place full of riddles, twisting pathways, and gardens. "A place," he said, "where learning is a game."
Shortly after the school opened, his wife and daughter were kidnapped. The only real clue was a mocking riddle listing methods of murder, signed with the frightening pseudonym "Truly, Devious." It became one of the great unsolved crimes of American history.
True-crime aficionado Stevie Bell is set to begin her first year at Ellingham Academy, and she has an ambitious plan: She will solve this cold case. That is, she will solve the case when she gets a grip on her demanding new school life and her housemates: the inventor, the novelist, the actor, the artist, and the jokester. But something strange is happening. Truly Devious makes a surprise return, and death revisits Ellingham Academy. The past has crawled out of its grave. Someone has gotten away with murder.
Scythe by Neal Shusterman
Arc of a Scythe book 1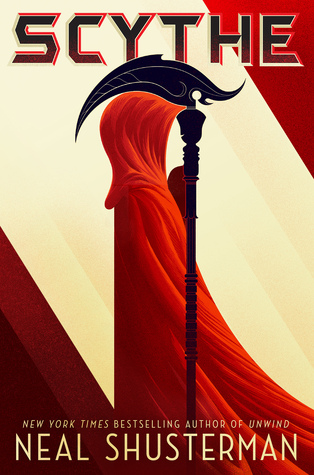 Thou shalt kill.
A world with no hunger, no disease, no war, no misery. Humanity has conquered all those things, and has even conquered death. Now scythes are the only ones who can end life—and they are commanded to do so, in order to keep the size of the population under control.
Citra and Rowan are chosen to apprentice to a scythe—a role that neither wants. These teens must master the "art" of taking life, knowing that the consequence of failure could mean losing their own.