Happy Pie Day!
I've got another mid-month tbr list post for you, but this one is a little different. But before we get into that, I want to talk about my blog updates! Back in January I wanted to change some visual things on the blog. The graphics needed an upgrade, the font I used was sometimes hard to read, and the color scheme was a little old for me. It took awhile but I finally found a beautiful graphics and digital paper package from KittenishGirl on etsy, and I'm super excited to continue working with them.
But that's not all of the changes coming. My writing mojo has been way too low lately, so to bring it back up I'm going to be doing a lot on this blog. So not only will this be about my reading habits, but my writing habits too. I have a lot of things I want to share with you guys, from how I write, how I annotate books, how I create characters, as well as some original pieces that I want to get out into the world – so I'm excited to implement this change as soon as possible. Be sure to look out for a lot more posts from me!
Anyways, back to March.
I didn't want to have a set in stone TBR list this month for a few reasons. First, because I need to do a shelf clean-out. There are way too many books on my shelf that I either don't want anymore or don't think I'll ever end up reading. Second, because March 2018 is apparently the month of anticipated releases. Not only is the final book of one of my all time favorite series – The Illuminae Files – coming out, we've got Children of Blood and Bone, The Wicked Deep and so many more wonderful books coming out this month that I know I'd want to read ASAP. I'm still working my way through The Secret History as well, so this month is less of a regimented list and more of a 'how much time do I have, because I want to read all the books right now' list. So below, you'll find the books that I'm most excited about and want to get to right away.
Not all of them are March releases, some of them are just books that have been staring at me for awhile now. So let's get into it.
Obsidio by Amie Kaufman and Jay Kristoff
The Illuminae Files, Book 3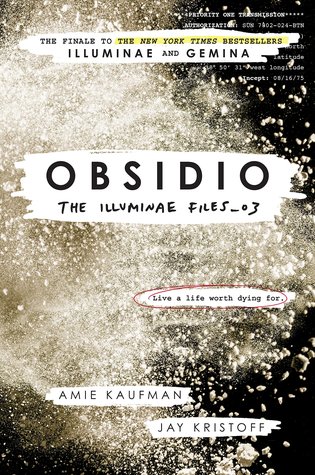 Kady, Ezra, Hanna, and Nik narrowly escaped with their lives from the attacks on Heimdall station and now find themselves crammed with 2,000 refugees on the container ship, Mao. With the jump station destroyed and their resources scarce, the only option is to return to Kerenza—but who knows what they'll find seven months after the invasion?
Meanwhile, Kady's cousin, Asha, survived the initial BeiTech assault and has joined Kerenza's ragtag underground resistance. When Rhys—an old flame from Asha's past—reappears on Kerenza, the two find themselves on opposite sides of the conflict.
With time running out, a final battle will be waged on land and in space, heroes will fall, and hearts will be broken.
Children of Blood and Bone by Tomi Adeyemi
Legacy of Orïsha, Book 1

Zélie Adebola remembers when the soil of Orïsha hummed with magic. Burners
ignited flames, Tiders beckoned waves, and Zelie's Reaper mother summoned forth souls.
But everything changed the night magic disappeared. Under the orders of a ruthless king, maji were targeted and killed, leaving Zélie without a mother and her people without hope.
Now, Zélie has one chance to bring back magic and strike against the monarchy. With the help of a rogue princess, Zélie must outwit and outrun the crown prince, who is hell-bent on eradicating magic for good.
Danger lurks in Orïsha, where snow leoponaires prowl and vengeful spirits wait in the waters. Yet the greatest danger may be Zélie herself as she struggles to control her powers—and her growing feelings for the enemy.
The Wicked Deep by Shea Ernshaw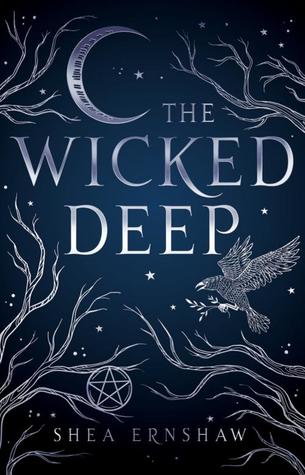 Welcome to the cursed town of Sparrow…
Where, two centuries ago, three sisters were sentenced to death for witchery. Stones were tied to their ankles and they were drowned in the deep waters surrounding the town.
Now, for a brief time each summer, the sisters return, stealing the bodies of three weak-hearted girls so that they may seek their revenge, luring boys into the harbor and pulling them under.
Like many locals, seventeen-year-old Penny Talbot has accepted the fate of the town. But this year, on the eve of the sisters' return, a boy named Bo Carter arrives; unaware of the danger he has just stumbled into.
Mistrust and lies spread quickly through the salty, rain-soaked streets. The townspeople turn against one another. Penny and Bo suspect each other of hiding secrets. And death comes swiftly to those who cannot resist the call of the sisters.
But only Penny sees what others cannot. And she will be forced to choose: save Bo, or save herself.
Truly Devious by Maureen Johnson
Truly Devious Series, Book 1 
Ellingham Academy is a famous private school in Vermont for the brightest thinkers,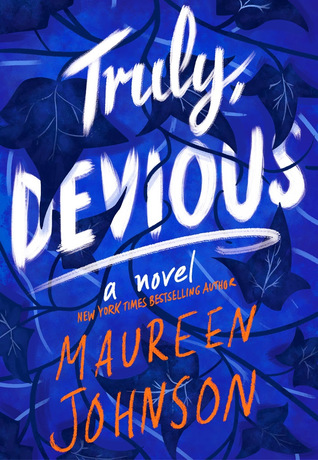 inventors, and artists. It was founded by Albert Ellingham, an early 29589074twentieth century tycoon, who wanted to make a wonderful place full of riddles, twisting pathways, and gardens. "A place," he said, "where learning is a game."
Shortly after the school opened, his wife and daughter were kidnapped. The only real clue was a mocking riddle listing methods of murder, signed with the frightening pseudonym "Truly, Devious." It became one of the great unsolved crimes of American history.
True-crime aficionado Stevie Bell is set to begin her first year at Ellingham Academy, and she has an ambitious plan: She will solve this cold case. That is, she will solve the case when she gets a grip on her demanding new school life and her housemates: the inventor, the novelist, the actor, the artist, and the jokester. But something strange is happening. Truly Devious makes a surprise return, and death revisits Ellingham Academy. The past has crawled out of its grave. Someone has gotten away with murder.
---
Are those all the books I want to read this month? No definitely not, but they're the four books that have been on my mind the most lately – so hopefully I can knock a few of these books off my list this month!
What new releases are you guys looking forward to/should I look out for? Let me know!