So…I meant well. I really did.
I was in a weird reading mood in September, and when I looked at my TBR I wasn't really interested in anything, and when I started to get into the few books that I got myself really excited for, they weren't what I was expecting so I stopped reading them. However there were some great reading moments though! I found one of my new favorites and reread an old favorite. So let's get into the details.
Radio Silence by Alice Oseman
Read as an ebook
I stopped reading this book 12% in. It might've been the timing, but the beginning of the book seemed really slow paced for me and I found myself putting it down and picking up others. I'm still extremely interested in this book though – I keep hearing amazing things about it and a contemporary Young Adult novel with no romance is something you don't see often – so I'm just putting it back on my TBR shelf to consider at a later date.
The Roanoke Girls by Amy Engel

Read as an audiobook
I got through an hour of this audiobook before I turned it off. This book wasn't what I was expecting at all. To be fair, I went in a little blind.I knew that there was a mystery element in it, but that's it. I also looked up reviews of it on Goodreads before I downloaded the audiobook, and after reading those and getting a better understanding of what the plot is, I'm not sure if the book is something I'm interested in anymore. So I'm going to set it aside and maybe return to the audiobook when I've got a flight or something.
The Runaways: The Complete Collection
Comics
Okay, so in my September TBR I put in only volume 1. However I got sucked into the story arcs and I fell in love with these characters, so I ended up finding all the comics from before online and reading them. Also I caught up and read the first comic of this years run of the Runaways series (written by Rainbow Rowell…I highly suggest you check it out). and it was fantastic. I loved every second. I couldn't pick a favorite cover, so here's the teaser poster for my favorite Runaway – Chase – from the newest run.
My Goodreads Rating: 5/5 ★
The Foxhole Court by Nora Sakavic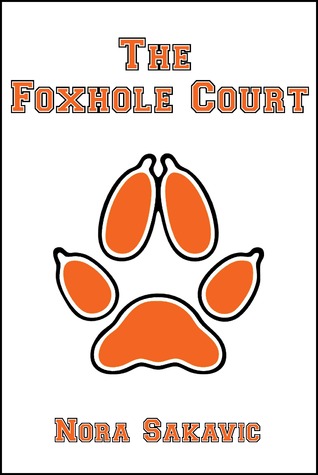 Reread
I've finally finished the reread I've been planning since last October! When I finished reading the All For The Game trilogy last year I couldn't stop thinking about it. The characters were so complex and the plot was intricate and always kept me on the edge of my seat. I was worried that maybe during my second read through the reaction I had would be different, but I was wrong. The second I started reading this book again I was pulled into the world all over again and fell in love with the characters for a second time. I read the books in one complete weekend, and I know when I pick up the second book I'll only read that one and the third book right after, so I'm going to try and not pick up The Raven King until November because my TBR list is already huge for October.
My Goodreads Rating: 5/5 ★
Alex, Approximately by Jenn Bennett 
E-book & Audiobook
Let me tell you about Alex, Approximately. This book is my new favorite contemporary novel, which means Fangirl by Rainbow Rowell got knocked down to #2. Oops. But honestly I should've seen it coming when I heard that this book was a "YA version of You've Got Mail" which is my favorite movie of all time. This book wasn't ground breaking literature, but it was so cute. I read it twice, and I attribute the second reread to the fact that the audiobook was on sale for $7 on audible. There were some parts in the book that I felt weren't completely necessary, but beyond that I loved the book so much, and I bought the paperback version of the book and when I get a chance to do a reread, I'm going to write a more detailed review of the book!
My Goodreads Rating: 4.5/5 ★
And finally, A Lady Midnight update:
It took me the entirety of September to realize that Lady Midnight isn't a book I can read in one month. Not only is it huge, but I love the Shadowhunter world so much I need to give myself time to completely immerse myself in it, and setting a time where it "needs to be finished by" just stresses me out. So. When I finish it I will post Lady Midnight in a wrap up, but for now, it's going on a perpetual TBR.