This month is going to be a doozy. With job applications being sent out at record speed and clowns taking over the media. I have a feeling I'll be reading a lot. In September I'm planning to read a few more contemporary novels I've had my eye on before I reach for the fantasy novels that I always read in the Fall. Also in October I'm planning my first themed TBR!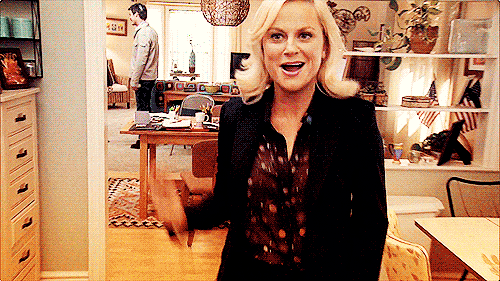 I know, I know it's not that exciting. But still. In October I'll be reading mostly mystery, thriller and "spooky" novels (nothing from the horror genre. Sorry Stephen King, I'm not that brave). So in September I'm trying my best to not tire myself out of fantasy. So let's get into this list! (Spoiler Alert: a lot of these books you've seen on my August TBR.)
The Foxhole Court by Nora Sakavic
Neil Josten is the newest addition to the Palmetto State University Exy team. He's short, he's fast, he's got a ton of potential—and he's the runaway son of the murderous crime lord known as The Butcher.

Signing a contract with the PSU Foxes is the last thing a guy like Neil should do. The team is high profile and he doesn't need sports crews broadcasting pictures of his face around the nation. His lies will hold up only so long under this kind of scrutiny and the truth will get him killed.

But Neil's not the only one with secrets on the team. One of Neil's new teammates is a friend from his old life, and Neil can't walk away from him a second time. Neil has survived the last eight years by running. Maybe he's finally found someone and something worth fighting for.
Honestly this has been on my list for awhile because it's a reread. I love the All For the Game series, and I definitely want to reread it, but since it is a second read through I'm not too bothered if I don't get to it.
Alex, Approximately by Jenn Bennett
Classic movie fan Bailey "Mink" Rydell has spent months crushing on a witty film geek she only knows online as Alex. Two coasts separate the teens until Bailey moves in with her dad, who lives in the same California surfing town as her online crush.

Faced with doubts (what if he's a creep in real life—or worse?), Bailey doesn't tell Alex she's moved to his hometown. Or that she's landed a job at the local tourist-trap museum. Or that she's being heckled daily by the irritatingly hot museum security guard, Porter Roth—a.k.a. her new archnemesis. But life is a whole lot messier than the movies, especially when Bailey discovers that tricky fine line between hate, love, and whatever it is she's starting to feel for Porter.
This is the YA version of my all time favorite movie You've Got Mail that I just didn't have time to pick up in August. I'm still super excited to pick it up in September even though it's a summer-y contemporary novel (although everyone on my Facebook is adamantly reminding people that Fall doesn't start until precisely September 22nd, I like to say it starts on the 1st).
Update: This list is going up on September 9th. By this date I have finished the novel and will have a review up in the coming weeks!
Lady Midnight by Cassandra Clare
In a secret world where half-angel warriors are sworn to fight demons, parabatai is a sacred word. A parabatai is your partner in battle. A parabatai is your best friend. Parabatai can be everything to each other—but they can never fall in love.

Emma Carstairs is a warrior, a Shadowhunter, and the best in her generation. She lives for battle. Shoulder to shoulder with her parabatai, Julian Blackthorn, she patrols the streets of Los Angeles, where vampires party 

on the Sunset Strip, and faeries—the most powerful of supernatural creatures—teeter on the edge of open war with Shadowhunters. When the bodies of humans and faeries turn up murdered in the same way Emma's parents were when she was a child, an uneasy alliance is formed. This is Emma's chance for revenge—and Julian's chance to get back his brother Mark, who is being held prisoner by the faerie Courts. All Emma, Mark, and Julian have to do is solve the murders within two weeks…and before the murderer targets them.

Their search takes Emma from sea caves full of sorcery to a dark lottery where death is dispensed. And each clue she unravels uncovers more secrets. What has Julian been hiding from her all these years? Why does Shadowhunter Law forbid parabatai to fall in love? Who really killed her parents—and can she bear to know the truth?
Again, Lindsey? Asks the shocked masses. Yes again! And I'm going to read it this time! It's just…a frighteningly large book. But I love Cassie and I have the audiobook so I'm ready to re-immerse myself in this world as I go about my daily life.
Radio Silence by Alice Oseman
You probably think that Aled Last and I are going to fall in love or something. Since he is a boy and I am a girl.

I just wanted to say—we don't.

Frances Janvier spends most of her time studying. When she's not studying, she's up in her room making fan art for her favorite podcast, Universe City.

Everyone knows Aled Last as that quiet boy who gets straight As. But no one knows he's the creator of Universe City, who goes by the name Radio Silence.

When Frances gets a message from Radio Silence asking if she'll collaborate with him, everything changes. Frances and Aled spend an entire summer working together and becoming best friends. They get each other when no one else does.

But when Aled's identity as Radio Silence is revealed, Frances fears that the future of Universe City—and their friendship—is at risk. Aled helped her find her voice. Without him, will she have the courage to show the world who she really is? Or will she be met with radio silence?
Another contemporary novel I stumbled upon, and by the looks of the summary I'm glad I did. Honestly any contemporary novel that gives me Fangirl vibes I almost instantly add to my "want to read" list on Goodreads, and this one does just that. I'm excited to dive into the idea of a podcast too since that isn't something you get a lot of in literature.
Roanoke Girls by Amy Engel
Roanoke girls never last long around here. In the end, we either run or we die.

After her mother's suicide, fifteen year-old Lane Roanoke came to live with her grandparents and fireball cousin, Allegra, on their vast estate in rural Kansas. Lane knew little of her mother's mysterious family, but she quickly embraced life as one of the rich and beautiful Roanoke girls. But when she discovered the dark truth at the heart of the family, she ran fast and far away.

Eleven years later, Lane is adrift in Los Angeles when her grandfather calls to tell her Allegra has gone missing. Did she run too? Or something worse? Unable to resist his pleas, Lane returns to help search, and to ease her guilt at having left Allegra behind. Her homecoming may mean a second chance with the boyfriend whose heart she broke that long ago summer. But it also means facing the devastating secret that made her flee, one she may not be strong enough to run from again.

As it weaves between Lane's first Roanoke summer and her return, The Roanoke Girls shocks and tantalizes, twisting its way through revelation after mesmerizing revelation, exploring the secrets families keep and the fierce and terrible love that both binds them together and rips them apart.
I'm going to be really honest I don't know much about this book besides the description. It was on a booktuber's suggestions list recently and I added it on a whim because it sounded really interesting. I think it's a mystery though. Or a thriller. Either way it sounds interesting and I'm excited.
Runaways Vol. 1 by Brian K. Vaughn
They were six normal teenagers linked only by their wealthy parents' annual business meeting…until a chance discovery revealed the shocking truth: their parents are the secret criminal society known as the Pride! For years, the Pride controlled all criminal acti vity in Los Angeles, ruling the city with an iron fist…and now, with their true natures exposed, the Pride will take any measures necessary to protect their organizati on – even if it means taking out their own children! Now on the run from their villainous parents, Nico, Chase, Karolina, Gertrude, Molly and Alex have only each other to rely on.

COLLECTING:RUNAWAYS (2003) 1-18
I love Marvel comics. My favorite comic book series is the Young Avengers, and reading those comics introduced me to the Runaways. I kind of put them on the back burner for awhile. They sound really cool but comic books are a big investment. But when I heard that Rainbow Rowell is writing the new series coming out soon, I found this on Amazon and ordered it right away. Rainbow Rowell is one of my favorites and you tell me she's writing a comic series? I'll probably be hooked by the end of the first issue.
---
So that's what I'm reading in September? What do you guys hope to read this month?
Also if you'd like to see my reading progress in real time, add me on Goodreads!